A Garden run by volunteers
Our Garden Year runs from 1st September to 31st August.
Membership subscription renewals are now due for the new Garden Year. And we are taking new memberships.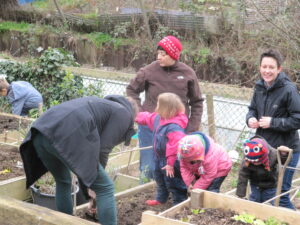 Latest Posts
Come along to our volunteer workday – make new friends and join us for a coffee. We need more volunteers!
As a volunteer at our workdays you do not need to be a member. And gardening experience is not necessary; our volunteer gardeners will guide you. We will be open from 10am – 4pm.
Please remember to wear suitable shoes and to bring your own gloves; disposable gloves will be available. Our accessible toilet will be open. If you have any questions, or to let us know you or a friend might be interested, email oldengarden1@gmail.com