Monthly Archives:
July 2022
We will revive them for our community to enjoy next summer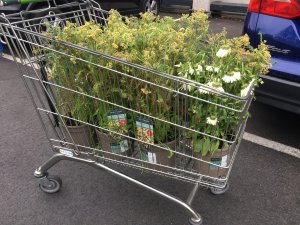 Caroline, our gardener, will lead family activities in the Garden. Come along and sow fast growing herbs in pots to take home. Everyone is welcome.
It looks like the heatwave will continue to Saturday so we will need to water the borders and pots. There will be weeding to do and some sowing of biennial seeds.
Join us for an hour – or longer. Coffee and biscuits will be available.
Guided by our gardener Maria, our Tuesday volunteers have been busy planting native hedge near the potting area where the old compost bins used to be.