A two-acre oasis of greenery in Islington, north London.
Over time, a herbaceous garden, an orchard, a series of vegetable terraces, a small meadow and an acre of woodland have all emerged from a railway embankment.
A self-sustaining garden
We use harvested water, we compost all the green waste and create wildlife habits from woody debris.  There is a fruitful orchard and a flourishing vegetable garden.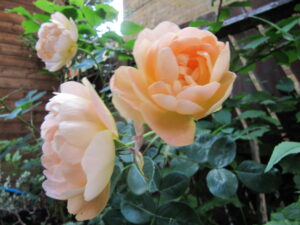 Latest Posts
Come along to our volunteer workday – make new friends and join us for a coffee. We need more volunteers!
As a volunteer at our workdays you do not need to be a member. And gardening experience is not necessary; our volunteer gardeners will guide you. We will be open from 10am – 4pm.
Please remember to wear suitable shoes and to bring your own gloves; disposable gloves will be available. Our accessible toilet will be open. If you have any questions, or to let us know you or a friend might be interested, email oldengarden1@gmail.com
With thanks for our grant from