A two-acre oasis of greenery in Islington, north London.
Over time, a herbaceous garden, an orchard, a series of vegetable terraces, a small meadow and an acre of woodland have all emerged from a railway embankment.
A self-sustaining garden
We use harvested water, we compost all the green waste and create wildlife habits from woody debris.  There is a fruitful orchard and a flourishing vegetable garden.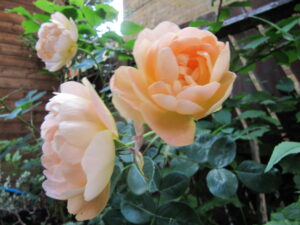 Latest Posts
We pruned clematis, wisteria and jasmine. We stemmed the tide of the three-cornered leek and created a cornus hedge from saplings donated by the Woodland Trust via the Mayor's initiative. And we gave the Garden House a spring clean!