A two-acre oasis of greenery in Islington, north London.
Over time, a herbaceous garden, an orchard, a series of vegetable terraces, a small meadow and an acre of woodland have all emerged from a railway embankment.
Under an agreement with Islington Council which owns the land, the volunteer-run Charity – Olden Community Garden – maintains the Garden, with the object to promote a community garden for the benefit of people living or working in the London Borough of Islington. Olden Garden gives local people opportunities for education and recreation, with the aim of increasing involvement in the community and reducing isolation.
A self-sustaining garden
We use harvested water, we compost all the green waste and create wildlife habitats from woody debris.  There is a fruitful orchard and a flourishing vegetable garden.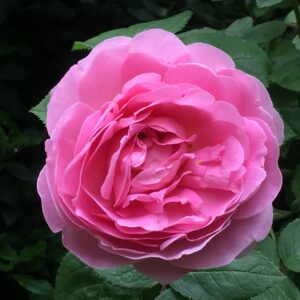 Latest Posts
Our Autumn Gardening Day was a great success! Lots of volunteers came along. We planted colourful winter pansies and cyclamen and gave the garden a good tidy. Thank you to all who helped to sweep and gather the fallen leaves. And our younger helpers did a brilliant job of stomping on top of the leaf piles!
The Garden will go to sleep for a bit during the winter. But keep a watch for the early spring bulbs planted by our volunteers.
This year we received a Silver Award for Best Community Garden – thank you to everyone who nominated us
With thanks for our grant from